Flow Cosmetics Goodio Cacao Scrub Soap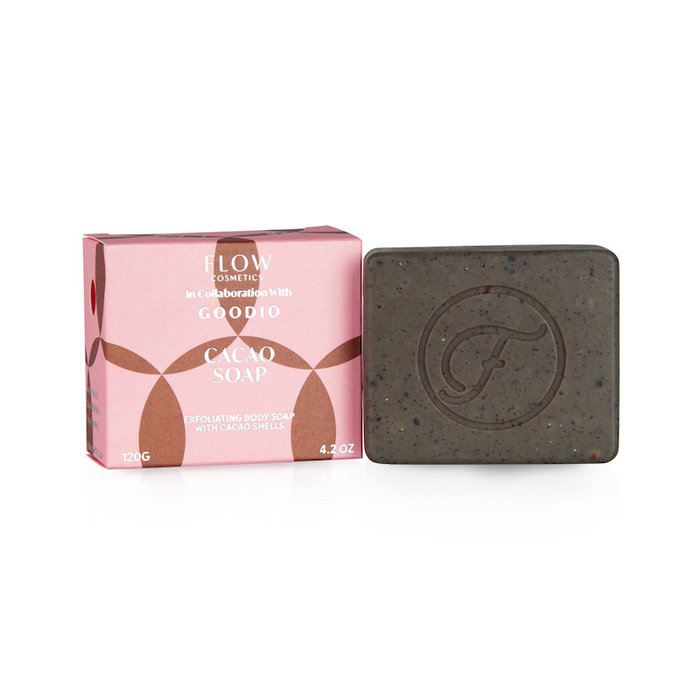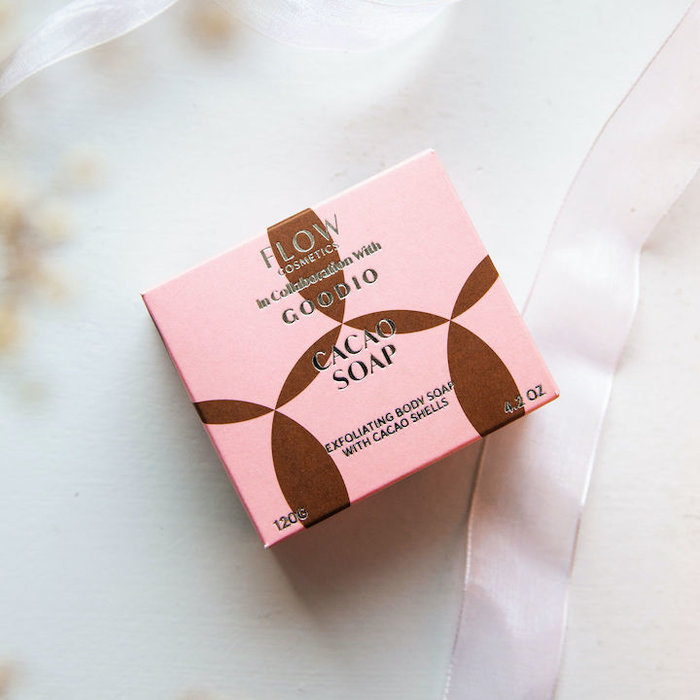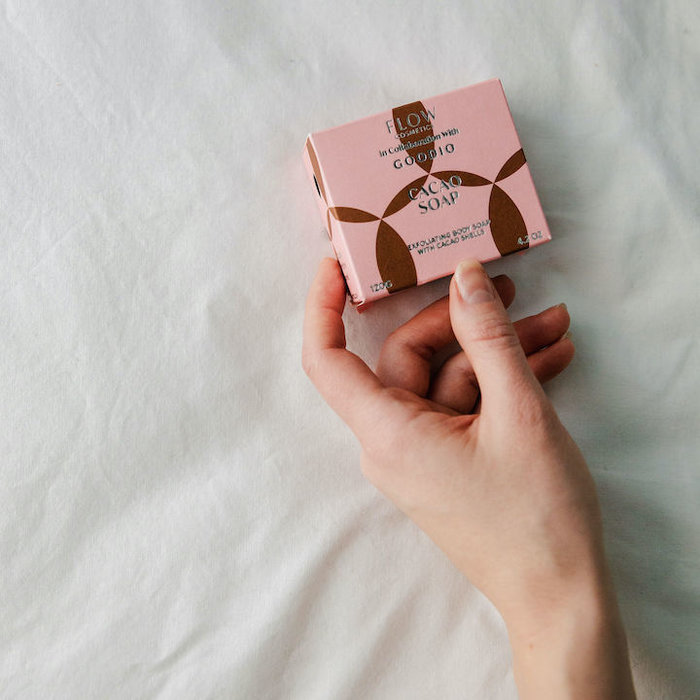 - organic scrub soap
- suitable for all skin types
- economical in use, lasts up to 80-120 times
Flow Cosmetics Cocoa Scrub Soap has mild exfoliating properties from cocoa shells. This organic scrub soap is made according to the values of circular economy, the cocoa shells are a by-product of chocolate production and the only part of cocoa beans that cannot be used in the production of chocolate. With this scrub soap, they get a new chance and no valuable raw material is lost.
The scrub soap contains both organic cocoa butter and organic essential oils, which give the scrub soap a wonderful scent. Finely ground cocoa pods and arctic wild blueberries gently remove dead skin cells from the skin, while antioxidant and fatty acid-rich organic ingredients bind moisture and nutrients to the skin.
Use: This gently exfoliating scrub soap is for the whole body, hands and feet, without drying out the skin. If you have dry skin, we recommend using the intensively moisturising Organic Shea Butter or Body Butter Marigold after the scrub soap.
Tip: Store the scrub soap in a soap dish. If the soap gets wet, it becomes soft and may melt.
Ingredients: Sodium Cocoate*, Sodium Shea Butterate*, Glycerin*, Aqua**, Theobroma Cacao Seed Butter*, Theobroma Cacao Shell Powder*, Vaccinium Myrtillus Fruit Powder*, Theobroma Cacao Fruit Powder*, Cocos Nucifera Oil*, Citrus Sinensis Peel Oil Expressed*, Mentha Piperita Leaf Oil*, Cedrus Atlantica Wood Oil*, Charcoal Powder**, Rosmarinus Officinalis Leaf Extract*, Helianthus Annuus Seed Oil*, Limonene***.
* Wild grown or certified organic ingredient
**Ecocert or COSMOS approved ingredient
*** Naturally present in essential oil
Flow Cosmetics Goodio Cacao Scrub Soap is 100% natural and 100% organic, Ecocert/Cosmos certified, vegan and animal free. The scrub soap is packaged plastic-free, the cardboard box can be disposed of in the paper bin.
Content: 120 grams