Goloy Face Mask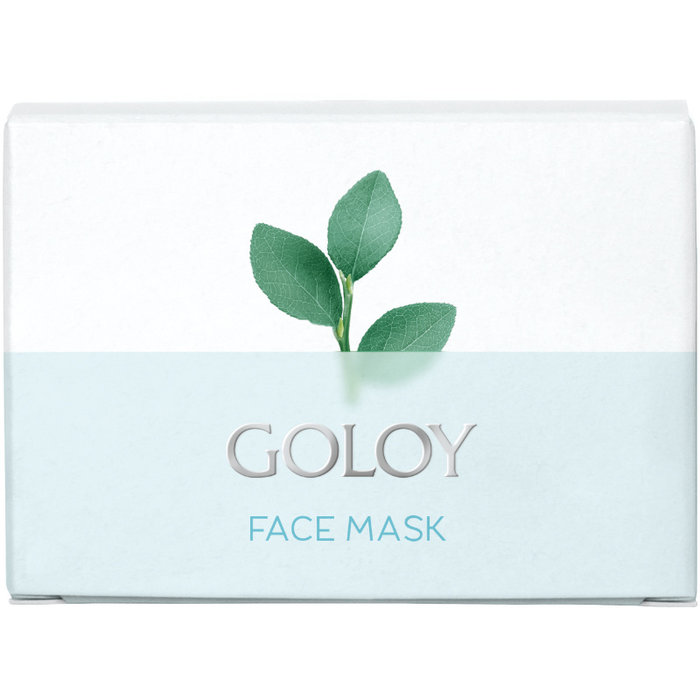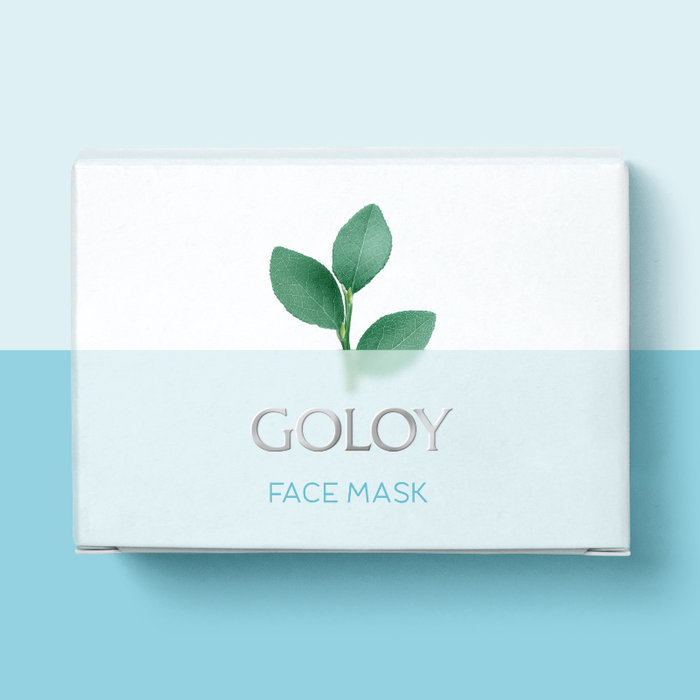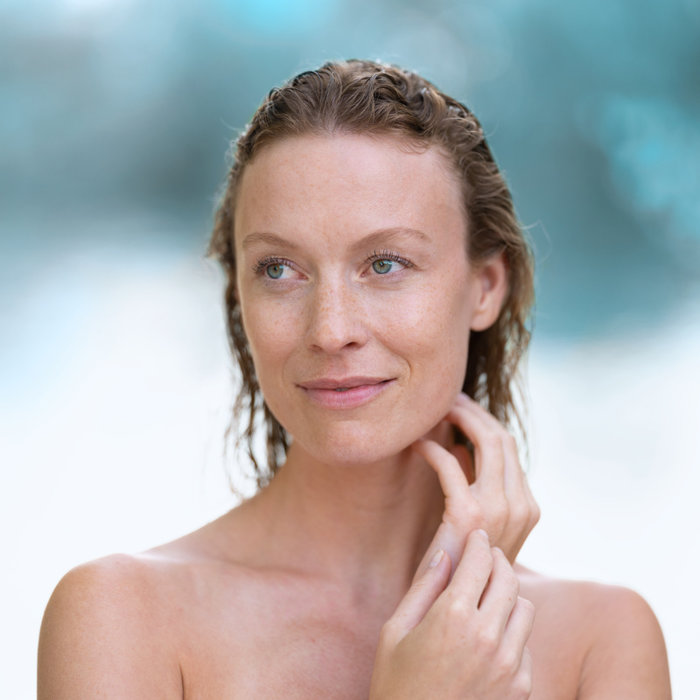 - suitable for all skin types
- ideal for very dry skin
Goloy Face Mask refreshes and cares for your skin. The vegetable essential amino acids provide energy, detoxification and care. The Goloy Face Mask can be used in 2 ways.
The GOLOY facial care guarantees a maximum caring effect, so that your face will shine again. A unique interplay of plant nutrients, fresh water and nourishing oils allows your skin to regenerate itself naturally.
Usage:
1. For vitality, refreshment: After cleansing your face, apply the mask to your face, neck and décolleté (leave the eyes free). Leave it on for 5 minutes and remove the excess with a tissue or cotton pad. Then apply the Goloy 33 Flair Vitalize and/or face cream.
2. For relaxation, with a deep effect: preferably in the evening, after cleansing your face, apply the mask to your face, neck and décolleté (leave the eyes free), leave it on for 30-45 minutes and massage it remaining on the skin, gently in. This stimulates the metabolism in the skin and stimulates the functioning of the lymph. You do not need any additional care for the night. Extremely suitable for very dry skin, it can then be used as a night cream.
The possible occurrence of red skin shows you the positive effect of Goloy Face Mask. The reddish skin disappears after 20-30 minutes.
Active ingredients:
Blueberry: Strengthening, refreshing, astringent and counteracts redness.
Amino acids: They are finely tuned to the functioning of the cells, are nourishing, restorative and at the same time give structure and shape.
Agrimony: has mild astringent properties and moisturizes the skin.
Siberian cedar nut oil: has a broad spectrum of effects on the skin functions and is intensively nourishing.
Biophysical salts Calcium phosphoric, potassium phosphoric and magnesium phosphoric: provide a good and basic nutrition of the skin layers.
Ingredients: Aqua (Water), Caprylic/Capric Triglyceride, Squalane, Polyglyceryl-3 Polyricinoleate, Cetearyl Ethylhexanoate, Glycerin, Cera Alba (Beeswax), Cetyl Ricinoleate, Glyceryl Caprate, Alcohol, Sodium Chloride, Pinus Sibirica Seed Oil, Saccharideyl Isomerate, Tocopheryl Isomerate Acetate, Magnesium Stearate, Sorbitan Sesquioleate, Brassica Oleracea Italica (Broccoli) Seed Oil, Litsea Cubeba Fruit Oil, Arachis Hypogaea (Peanut) Oil, Citral*, Agrimonia Eupatoria Extract, Vaccinium Myrtillus Leaf Extract, Aluminum Tristearate, Citric Acid, Arginine Hcl, Hydrolyzed Lactalbumin, Hydrolyzed Wheat Protein, Ornithine Hcl, Potassium Sorbate, Prunus Armeniacaa (Apricot) Kernel Extract, Prunus Avium (Sweet Cherry) Fruit Juice, Limonene*, Sodium Citrate, Linalool*, Geraniol*, Capsicum Annuum Extract, Glycine, Helianthus Annuus (Sunflower) Seed Oil, Rosmarinus Officinalis (Rosemary) Leaf Extract, Citronellol*, Ascorbic Acid, Pyridoxine Hcl, Sodium Phosphate, Sodium Sulfate, Zinc Chloride, Silica. *From Natural Essential Oils
Goloy products are natural and not tested on animals.
Content: 50 ml