Living Nature Pure Essential Oil Manuka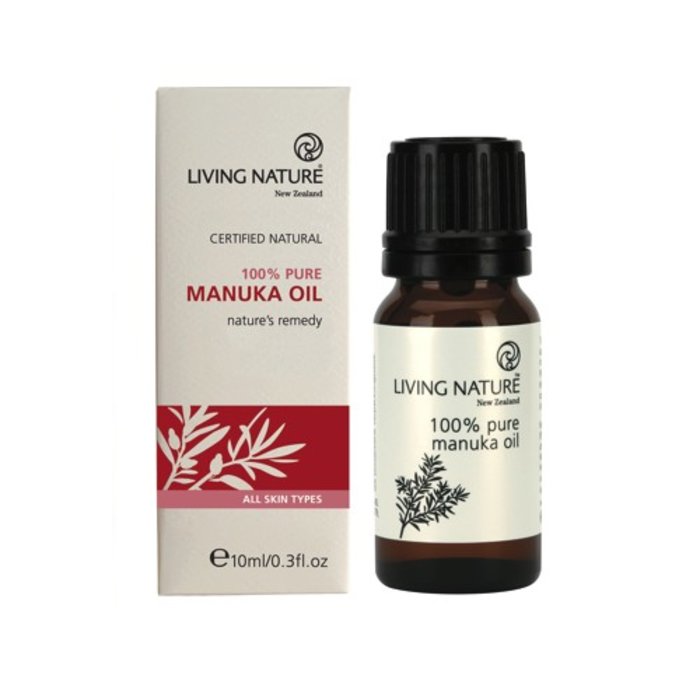 - Suitable for all skin types
- Specifically for acne prone skin
These pure essential oil of Manuka Living Nature works strongly against bacteria and fungi, and is traditionally used to treat mouth ulcers, cold sores, insect bites and-pricks, candida, fungal and bacterial infections.
The 100% Pure Manuka Oil helps the skin with the natural healing process. It soothes the skin with rich antibacterial, antifungal and anti-inflammatory properties of Manuka oil. Suitable for all skin types and, in particular, very effective in acne prone skin.
Usage: 1-2 drops of Manuka oil on a cotton swab and apply twice daily to the affected area or add 5 drops to bath water.
Ingredients: Leptospermum scoparium (manuka) oil * * Component or manuka oil: Limonene, Linalool.
Living Nature Manuka Oil is 100% natural, BDIH certified, vegan and not tested on animals.
Contents: 10 ml