Eco Cosmetics Mouthwash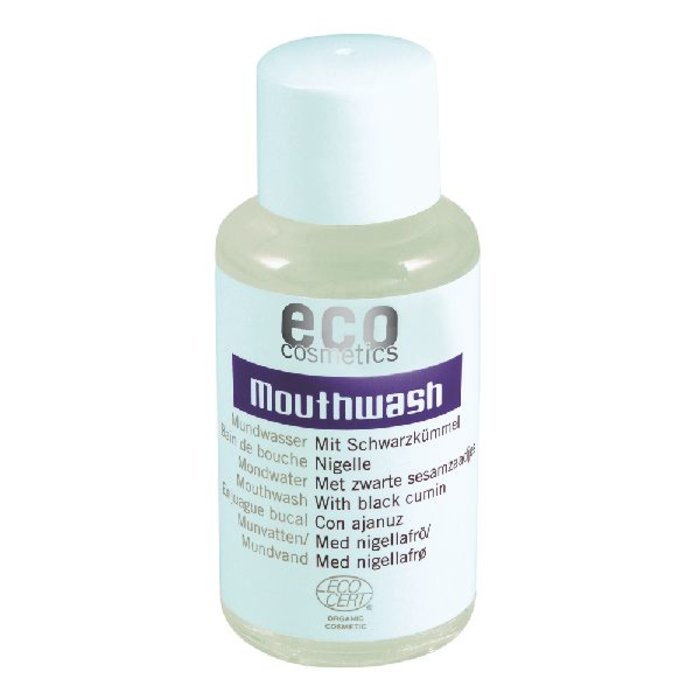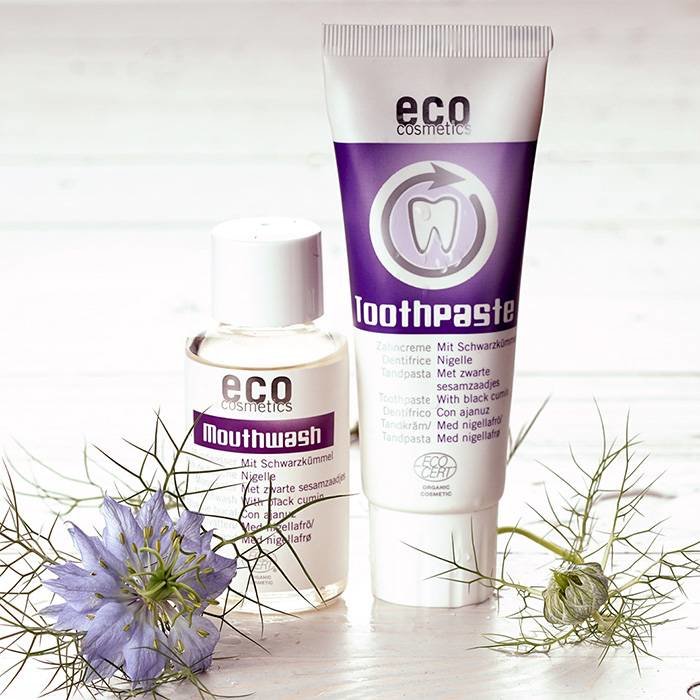 - Suitable for homeopathic treatments
- With black cumin
- Without fluoride and without peppermint
Eco Cosmetics Mouthwash with black cumin is fresh and soothing. Black cumin is used for centuries to strengthen the immune system. The oil contains valuable polyunsaturated fatty acids, which Integrates into mouthwash, are recommended to gum problems. Extracts of sage and carvone provide a pleasant fresh breath.
Usage: Eco Cosmetics Mondwaster is highly concentrated, a few drops in a glass of water is enough.
Ingredients: Alcohol, Aqua, Nigella Sativa Extract *, Sorbitol, Salvia officinalis extract *, Purpurrea Echinacea Extract *, Carvone, Glycerin, Xylitol, Bisabolol. * From organic cultivation.
100% of the total content substances are of natural origin.
95.37% of the total ingredients are certified organic.
10.32% of the vegetable ingredients are certified organic.
Eco Cosmetics mouthwash is 100% natural, produced CO2 neutral, Ecocert certified, vegan and not tested on animals.
Contents: 50 ml
Reviews
Posted by: Astrid Vlottes on 4 November 2019

Aangenaam product dat een frisse smaak in de mond geeft. Zeer zuinig in gebruik.
Create your own review