MÁDARA The Icons Set Medium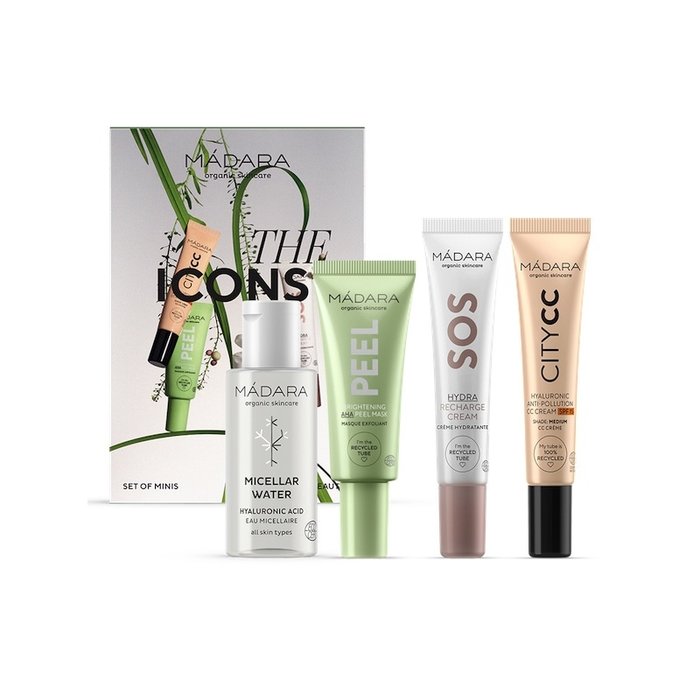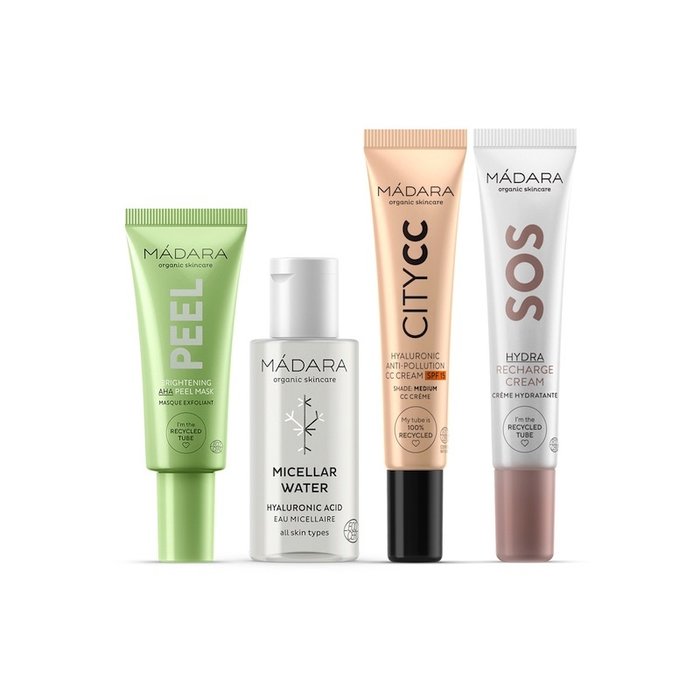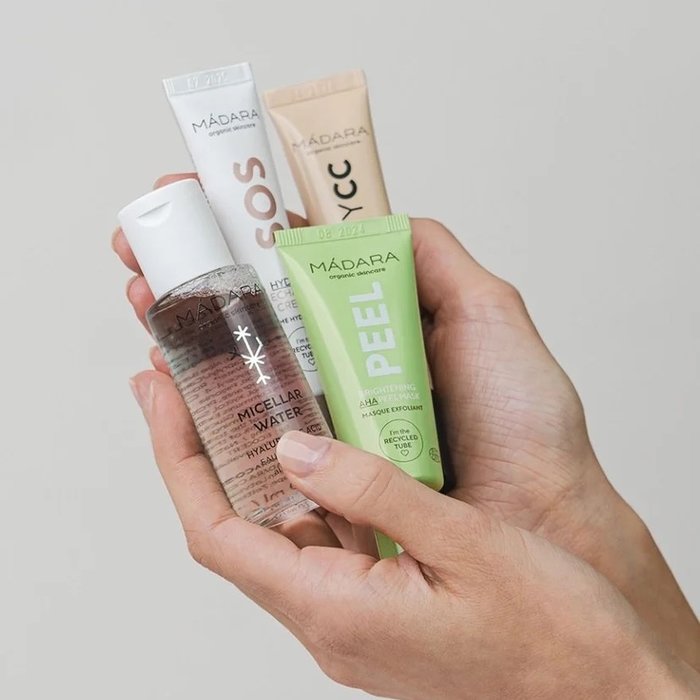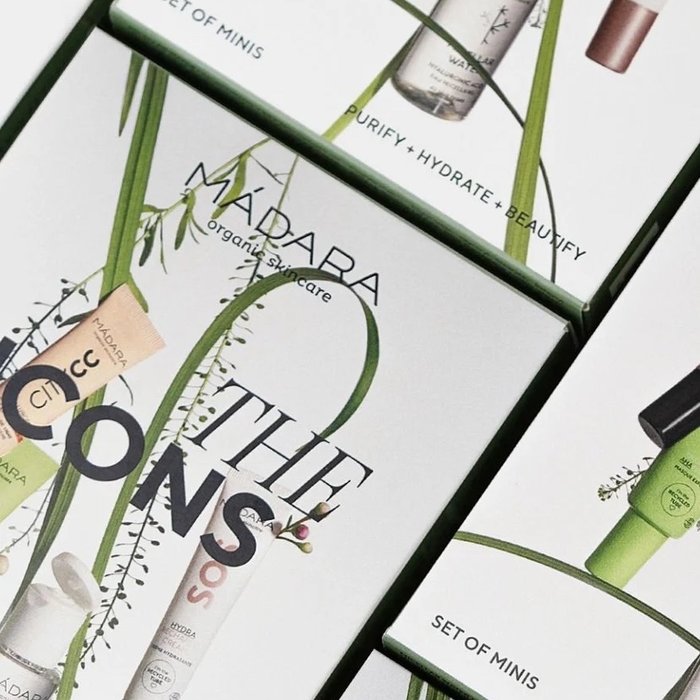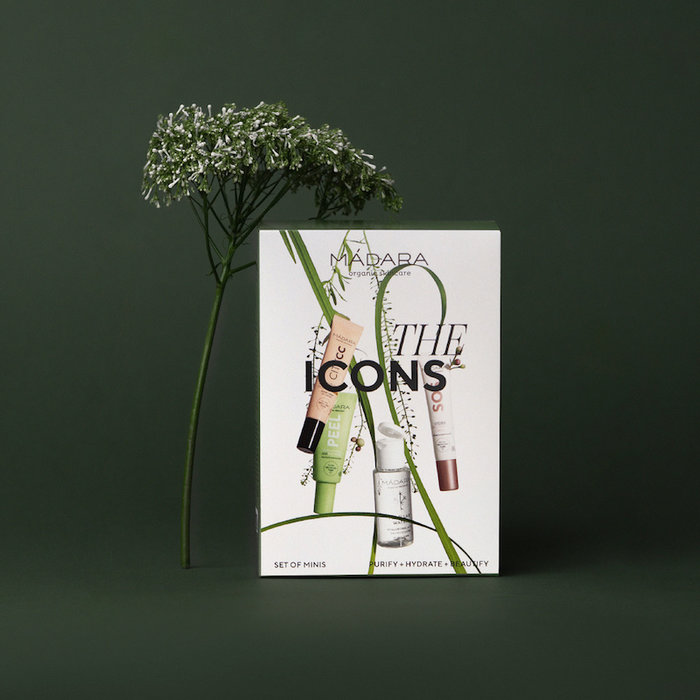 - very affordable starter, travel or trial set from Mádara
- with 4 minis worth over €40
This MÁDARA set with 4 minis is ideal for trying out MÁDARA's products and handy for travelling!
Use them together for the ultimate MÁDARA experience or use them separately to perfectly suit your needs.
Micellar Water (50 ml): This award-winning formula packed with hydrating Hyaluronic Acid removes make-up and impurities without compromising the skin's moisture barrier.

Brightening AHA Peel Mask (17 ml): a real favorite that gently exfoliates the skin, refines the skin's texture, restores radiance to the skin and provides a radiant complexion with 5% lactic acid.

SOS Hydra Recharge Cream (15 ml): Our No. 1 moisturizing cream is scientifically proven to provide deep hydration and nourishment while strengthening the skin's protective barrier.

City CC Hyaluronic Anti-Pollution CC Cream SPF15 Medium (15 ml): evens out the skin tone and protects against the sun, pollution and blue light with SPF15.
View the full-size products for the description and ingredients.
Contents: 50, 17, 2x15 ml