Eco by Sonya Super Fruit Toner & Balancing Mist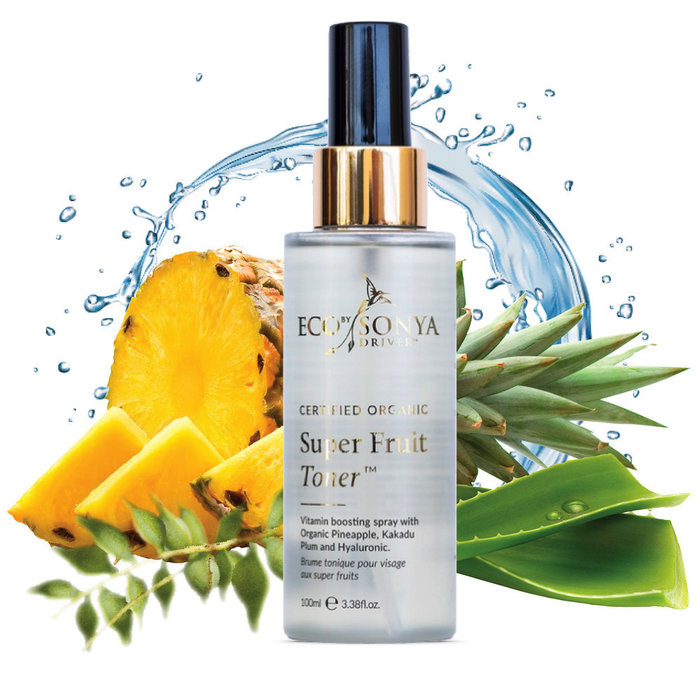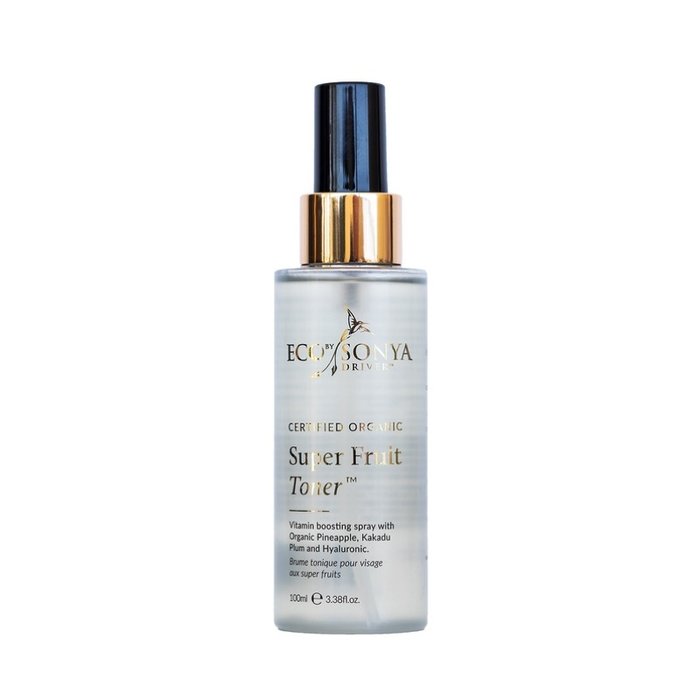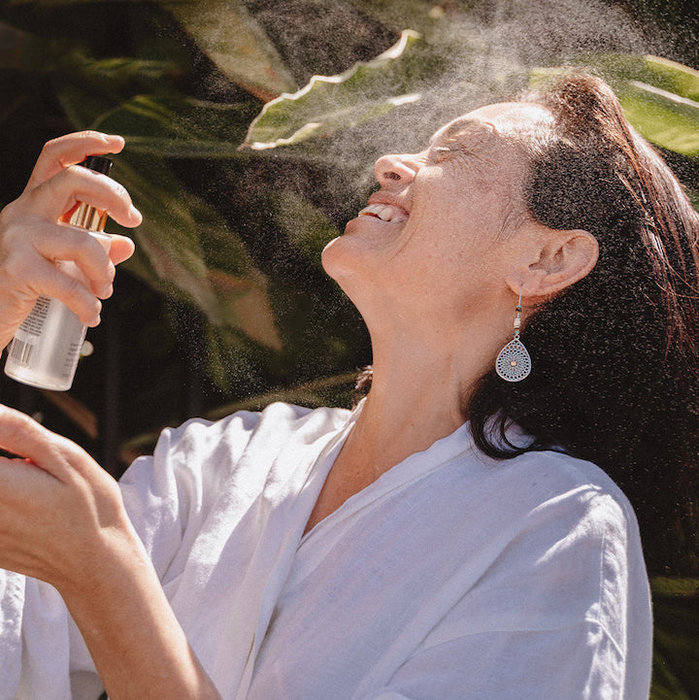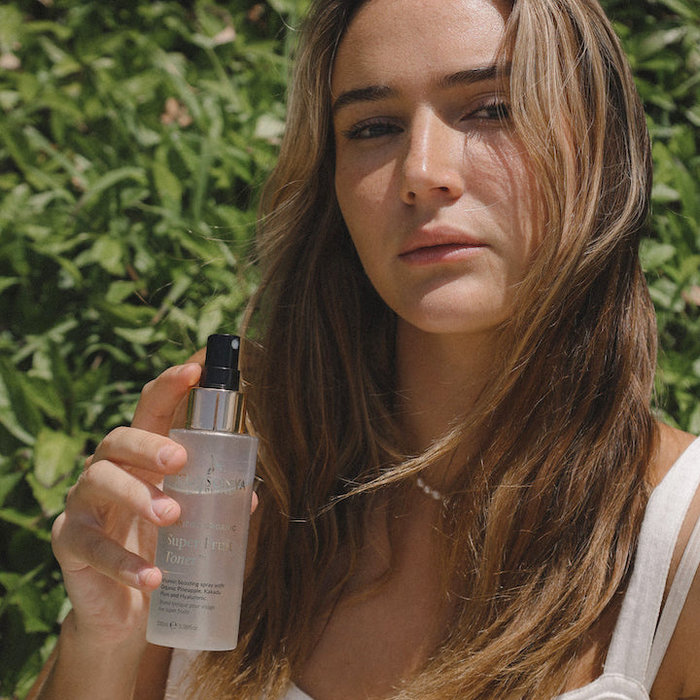 - suitable for all skin types
- multi-active vitamin booster spray
Eco by Sonya Skin Compost Super Fruit Toner is a refreshing & hydrating non-comedogenic Vitamin A, B & C booster that lacks the power of multi-active plant products for balanced, clean and clear skin.
A refreshing botanical multi-active vitamin booster spray that helps to purify, brighten and hydrate the skin and ensures healthy, smooth skin.
Active Ingredients:
Organic Pineapple: rich in alpha hydroxy acids (AHAs), which can stimulate the production of collagen and delay the skin's aging process.

Hyaluronic Acid: naturally stimulates moisture in the skin,
anti-inflammatory and helps to reduce acne. Non-comedogenic, so it doesn't clog the pores.

Kakadu Plum: contains the world's highest source of Vitamin C, a powerful antioxidant that improves the brightness of the skin and reduces wrinkles. Helps prevent redness and purifies the skin without causing irritation. It moisturizes dry and dull skin.
Use: Apply morning and evening to clean and dry skin after cleansing face, neck and skin. Or simply use it all day long if needed to refresh and hydrate the skin. You can spray the Super Fruit Toner directly on the skin or first spray on a cotton pad and then apply it to the skin. For the best results, use the toner in combination with the entire Skin Compost collection.
Ingredients: Aloe Vera Leaf Juice *, Glycerin (Vegetable Derived) **, Witch Hazel **, Kakadu Plum **, Pineapple *, Hyaluronic Acid **, Sodium Levulinate **, Sodium Anisate (Vegetable Derived) **, Natural Pineapple Aroma **, Citric Acid (Fruit Derived) **, Natural Fragrance (botanical blend) **, Potassium Sorbate (Fruit Derived) **, D-Limonene (Fruit Derived) **
* Certified organic ** Natural
Eco by Sonya Super Fruit Toner is 100% natural, 85% organic, vegan, animaltest-free and certified by Organic Food Chain Australia.
Contents: 100 ml